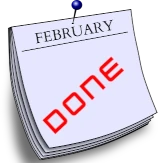 ✍️ Website⌗
Well this was the first month of the new site, I'm quite happy with it. The process for getting posts out is far less daunting than using Wordpress and with less worries about being breached and losing everything I'm more inclined to actually write stuff, even if it's mostly just what's in my head at the time.
🍿 Watching⌗
This months watching stuff has been quite good we got "Last week tonight with penfold John Oliver", "The Rookie" and a new spin off "The Rookie : Feds". "Death in paradise" and the new spin off "Beyond Paradise", a new season of "The Equalizer".
I finally got around to watching "Everything Everywhere All at Once" which was awesome and totally the sort of silliness I needed. We watched David Harbour with the most amazing comb over ever in "We have a Ghost" and Bill Nighy being his own james bond in "Page Eight". What I'm trying to say is that this month has been good for films and TV.
🎮 Gaming⌗
Aside from moving some of my old games over to itch.io I haven't been doing much of anything, I've even been missing my regular Friday nights golfing. That's where a bunch of us who met on Steam playing CS:GO started playing Golf with Friends and talking shit in a Steam VoIP chat room. I really need to make more of an effort to catch-up with those guys.
📚 Reading⌗
One of the things I really wanted to do more of this year was to read more books but with everything else going on I've only managed to start reading 1 book and even that didn't last long. so again needs to try harder.:frowning:
🍄 Life⌗
February has been quite the downer with the aftermath of losing my dad and finally getting to lay him to rest. I came back from Cardiff hoping to be able to concentrate on improving my work in my 9-5, I know I haven't been working to my full potential and that worries me as one of the managers has likes the fear method for encouraging the work force.
But wouldn't you know it leaving the house just one too many times and on the 27th of February 2023 one day short of the 3rd anniversary of COViD becoming a thing I tested positive for it. So for the past two days I've been in bed mostly asleep, because that's how I deal with being ill.
Also I almost forgot to say my Google Pixel 3 XL died, I'd noticed that the battery had blown slightly but then before I could get a replacement it just stopped working so now I have a Google Pixel 6a and I'm totally locked out of any 2fa accounts I had set up oh the joy.
So come on March take your best shot 'cos I'm not takeing any more shit.
comments powered by

Disqus